There are quite many tricks that work in the notepad in Windows OS, and this one is the easiest and quite useful. We use the notepad to write the stuff and keep opening/closing the same, but there needs to be something that can keep records of the times when the notepad window was opened every now and then. Here is how you can keep a time log, within the notepad itself with the date and time info of whenever the notepad is opened. This trick is useful in only the Windows OS devices.
Open a Blank Notepad File in your Windows computer.
In the first line of the notepad, type .LOG followed by enter and then type the content you want to write. Now save the file and close it.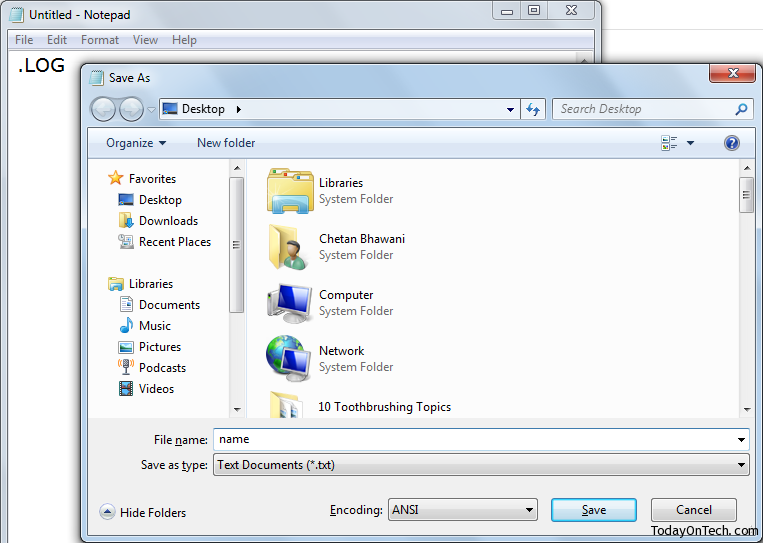 Now once you have saved the notepad, open it and you would see the current date and time in the end of the text, and the cursor is placed after the time. This is to show you when the notepad is being opened, and you manage a log of the same.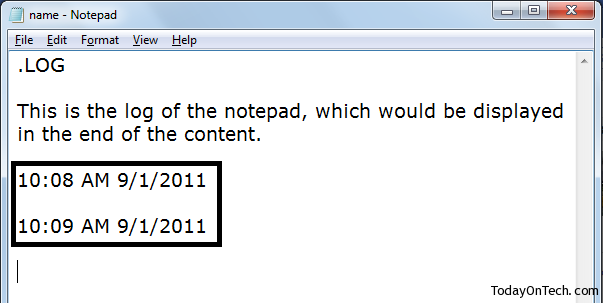 You can just normally type the notes and close the notepad after saving it. The next time you open the notepad, you will see a new time and date below the list.
So this type of notepad log saving not just helps in keeping a record of when the notepad is opened but you can even use it as a personal diary for daily writing and update the stuff daily with your random musings.