A good number of people are currently using BlackBerry 10.2.1 and are better placed since it currently allows easy installation of Android Apps through the browser or other apps hence pack your device with top dated Apps. In the last three months, most people have asked about the best place to find these Android apps and to quench their thirst, the following places have been stressed on including a few others.
1st Place:
It's advisable to consider this fan curated directory by Azrae49 on Aptoide that includes both BlackBerry 10.2.1 and other APK files on Aptoide that are compatible to your Smartphone's. This provides the simple better means of knowing what files are best and can work with your BlackBerry 10 device. This will eliminate the risk and hustle of downloading one file by one in search of the one that will work best for your phone. With it in your phone, you will not need to be keen on updates since Aptoid also deals to ensure current updates.
2nd Place:
Taking advantage of the APK-DL website which is another simple way to easily download the application APK files from google play and for this process, all you need is not an extra app but just adding a small amount of text to the google play link. This is a nice web app that enables you to simply input the URL for a Google play app, hence will give you a direct download link to APK and game short, as simple as that. Mostly the first result is always the correct one leaving you with no reason not to try.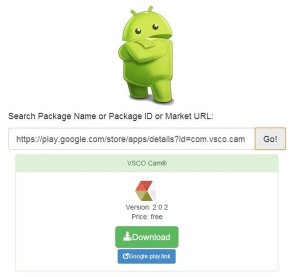 3rd Place:
The SNAP which is good to load in your BlackBerry 10 device and is reviewed as an app that gives back the entire Google Play power to your phone. The option is free, but the performance is awesome and according to the manufacturers, it has its latest updates on air regularly. With infinite scrolling, the new version 1.9.6.0 allows the viewing of your list of Google Play apps that may not be available in your phone library.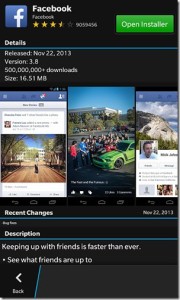 4th Place:
Visit the Check out 1Mobile where you will simply get tones of apps that will perfectly work with your phone and be keen since at times you might find a back dated version. The amazing part is when they get to scan your device for Android apps and inform you of the available updates to keep you well equipped. It not only deals with the present apps installed though iMobile but also those you have sideloaded or downloaded from the BlackBerry world.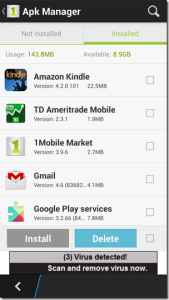 5th Place:
In case all the above sources prove futile, consider other app stores present beginning with Amazon and although they have some hit or miss issues, they still have a potential to solve your problems. This 10.2.1 leak OS is recording more demand currently than never before and reports from the users has it that they mostly work but still there are lots of caveats.