ICICI Bank has come up with a good new service named iWish where one can create goals and wishes, and reach them by saving money from the account, and even receive gifts without a hassle. The iWish feature is similar to any goal setting tool, but this one involves money from your bank account which is kept safely away from your actual account balance, and you can reach the goals in particular time frame or else wish to take out the cash whenever you need it.
According to ICICI,
Have you been planning to own the latest gadgets or doing a lot of fun things for months, but find it difficult to save for it regularly? It's time you tried iWish – A fun and flexible way of saving online to fulfill your wishes. It is a flexible Recurring Deposit that lets you save for your goals as and when you have the funds and earn better interest rates just like a Fixed Deposit.
An advantage over the fixed deposit account is, that you can set the goals but do not need to pay on time every month and there is no need to set up the automatic deduction of money from the bank account, as its flexible and you decide when you wanted to add to the funds. Here is how you can setup the ICICI iWish Flexible Recurrent Deposit account:
Go to the iWish website, and click on "Open iWish RD now" to start setting up the iWish RD account. After logging into the ICICI Bank internet banking account, you would be taken to the intro page of iWish and you may hit "Start Now!" to set the goals and add funds to it.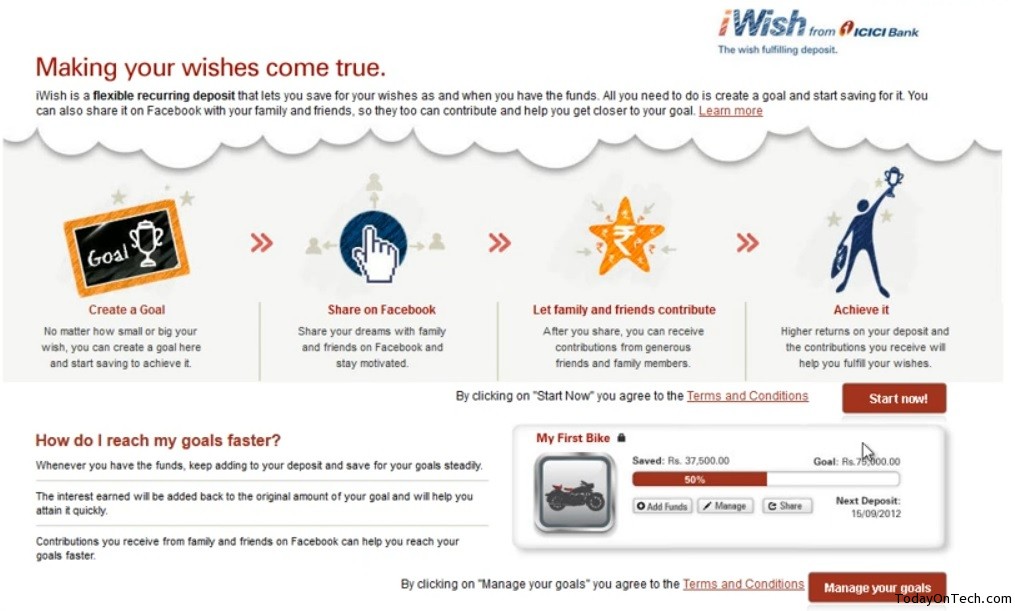 While creating the goal, there are a few steps you need to go through, and start by entering the Goal Name.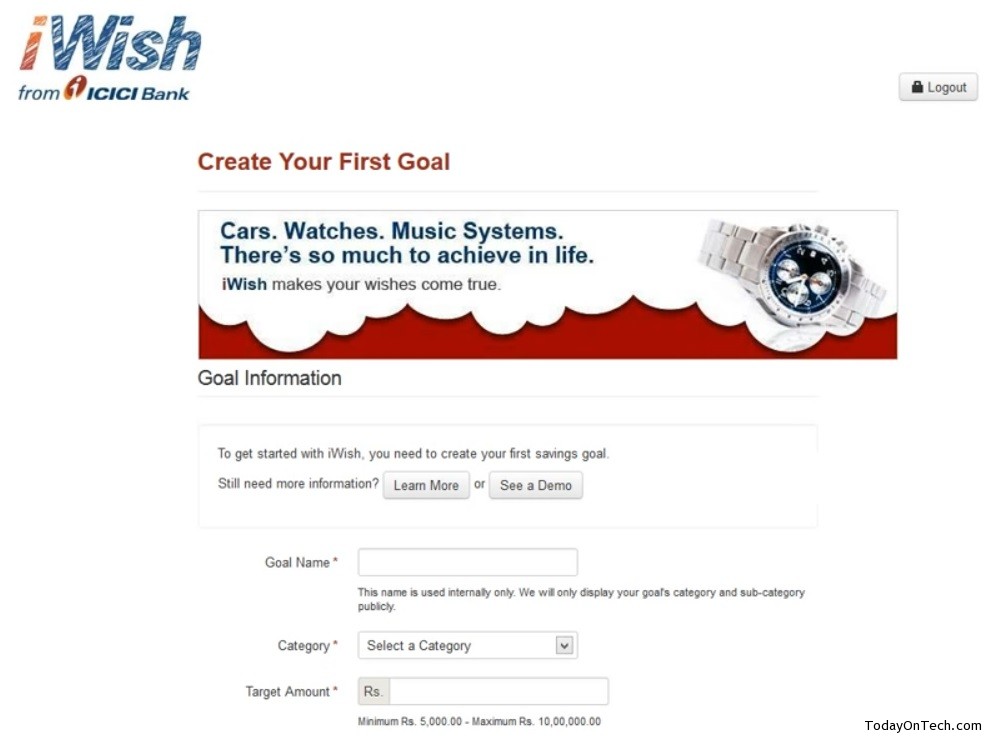 Once then name is entered, you need to select the category and the sub-category that best suits your goal items. i.e. if you select Electronics, you need to select one of the available sub-categories if relevant, or select Other as a sub-category.
Once the category is selected, you need to add an Initial deposit so that the goal can be started funding. The initial deposit can be anywhere from Rs. 500 to Rs. 50,000 and you can pay through your Savings Bank Account. After setting up the initial deposit, one can setup the Automatic recurrent deposit for every 14 days or every month.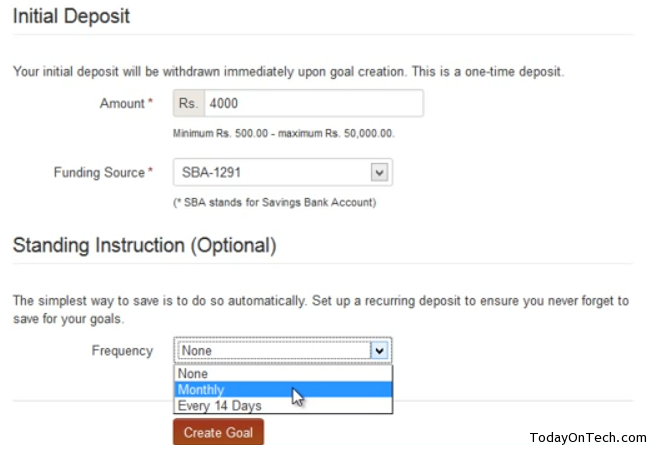 Once you are done with the setup, it would take around 4 hours for the Initial deposit to show up with your goal, and once it gets added the motivational percentage count is shown so that you keep trying to add funds to the goal and see the percentage getting closer to 100.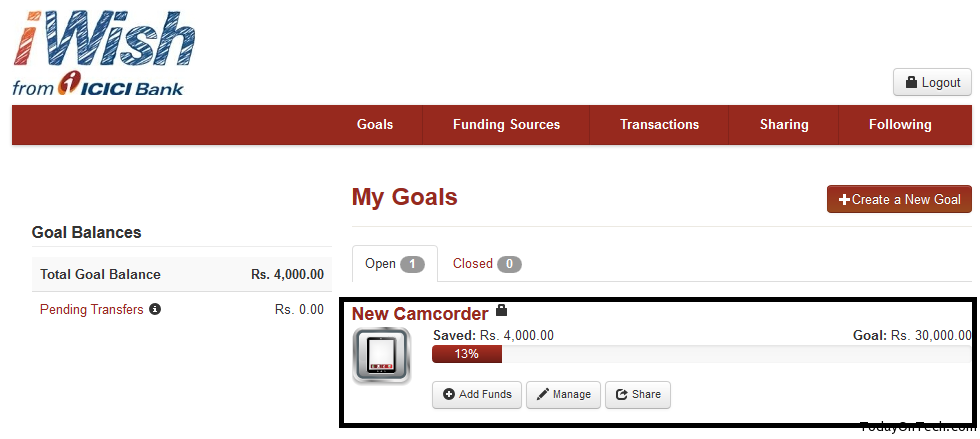 It's overall a very easy and good option for users to save money for reaching some desired small goals, and it would provide a good motivation for users, and even your relatives / friends can send you funds directly to your goal as the social sharing options would let them know on Facebook.
How much Interest do I get on the iWish Recurrent Deposit account?
Interest rate chart for iWish
| | |
| --- | --- |
| Tenure / Maturity Period | Rates of Interest# (% p.a.) w.e.f January 26, 2013 |
| 6 months | 7.00 |
| 9 months | 7.00 |
| 12 months | 7.50 |
| 15 months | 9.00 |
| 18 months | 9.00 |
| 21 months | 9.00 |
| 24 months | 8.75 |
| 27 months | 8.75 |
| 30 months | 8.75 |
| 33 months | 8.75 |
| 3 years to less than 5 years | 8.75 |
| 5 years upto 10 years | 8.50 |