Twitter has announced the launch of 'Digits': an effort to replace the use of password in apps and services by a phone number and a One-time password combination.
Twitter: going 'mobile way'
Twitter has revealed Digits for the developers, who can now have users signing up to their apps by a three step logging process: a sign up screen, login screen to enter phone number and a screen where user can insert the confirmation code received via text message. Well, this may sound very familiar to many of you; it is in-fact Twitter's first effort to do away with the email-login way. Though Twitter categorically distinguished Digits from the App, it resembles similarities to Twitter's video sharing App Vine. Developers will be able to manage the apps' accessibility to mobile devices from Digits.com.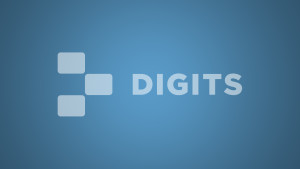 Security issue, developers' trust and web-based app
People tend to use the same password repeatedly, at different sites: making them vulnerable and predictable. Logging with phone number and a one-time-password is inherently a secured way of logging in. Digits text lose validity after one use; offering better protection against hackers compared to the traditional email-id password combination: which can be maliciously retrieved from cache.
Regarding third party apps, it still remains a concern how Twitter can win back developers. Twitter enraged a majority of developer community by their 'rules of the road' announcement back in 2012: discouraging third party Twitter clients. But things have changed, as Twitter VP Kevin Weil pointed out; they were forced to make those implications back only to protect their API back in 2015.
Digits has also the option for an app to be implemented a web version: where users can login after signing up from the app and go on to maintain their settings and downloads. While it keeps the mobile-first feel of the app: also offering interoperability.
Digits and all related products are offered free for developers: letting us wonder how Twitter is looking to benefit from the service. What do you think? Do let us know.